Video Guide to the Montréal-Halifax the Ocean Train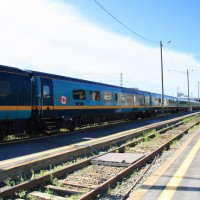 Taking 21 hours, the Montréal-Halifax train, also known as the Ocean, travels three times a week. The Ocean Train offers you a unique opportunity to view the Canadian landscape from the comfort of your own private cabin. It is currently the oldest continuously operated named passenger train in North America. This trip offers some incredible views, so why not book now and cross time and space while relaxing.
In the unlikely event that you get bored with immersing yourself in the vastness of the Canadian horizon, there is plenty to keep you busy on board. Activities include free Wi-Fi service, culinary delights in the Dining car, Canadian wine tastings, workshops during which you can discover the landscape through culture, Maritime history lessons, and much more.
To reserve your spot on the Ocean train, book now!