Video Guide to the Trans-Siberian Railway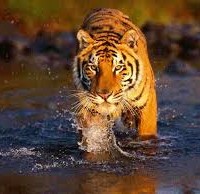 At  9,289 km, the Trans-Siberian Railway is the longest in the world. It crosses the entire span of mighty Russia. It is perfect for those looking for an adventure. It takes seven days and two hours to complete. The train makes stops along the way for you to explore the real Russia; tourist hotspots are avoided and the emphasis is on cultural understanding.
One can either stay on the chartered train, which aims to stop at as many tourist attractions and cultural hotspots, or they can build a package, using local trains. Check out how to do this and more information on their packages here.
With glowing reviews, the Trans-Siberian Railway, also known as the Russia Experience, promises to be a memorable experience. Also, check out their 'Before You Go' section on their website to get any hints and tips on packing suggestions or preparations.
To book your once-in-a-lifetime-journey, book now!